Tianjin, China – Jan. 25, 2017 – The USPA sent a team comprised of Tommy Biddle (5), Pelon Escapite (6), Shane Rice (4), Team USPA member Patrick Uretz (4) and coach Joel Baker to the Tianjin Goldin Metropolitan Polo Club in Tianjin, China, January 17-22 to compete in the 2017 Federation of International Polo (FIP) Fortune Heights Snow Polo World Cup. Six nationally selected teams competed in the tournament including Hong Kong, Argentina, Australia, South Africa, England and the USA.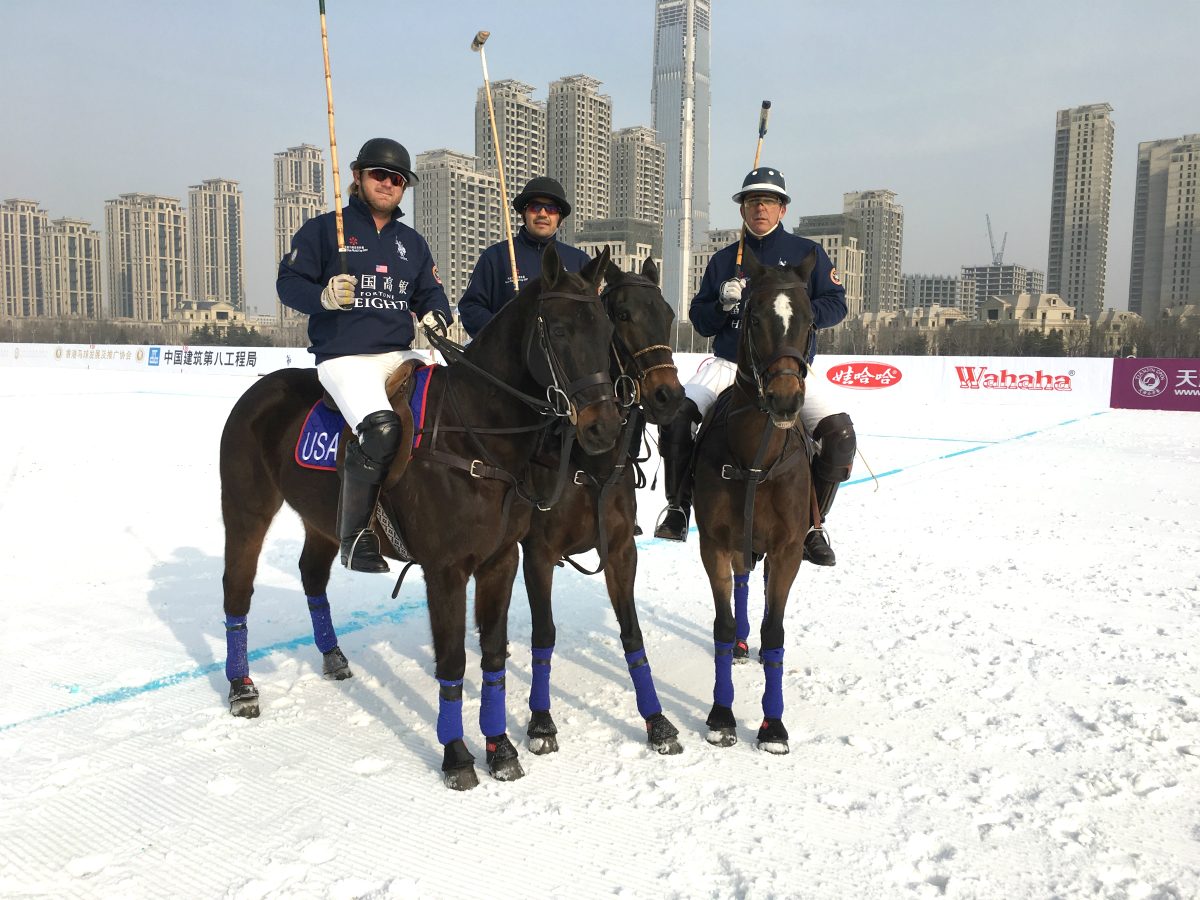 Team USA's Shane Rice, Pelon Escapite and Tommy Biddle at the Tianjin Goldin Metropolitan Polo Club in Tianjin, China.
In the first day of preliminary matches, England defeated Argentina and South Africa besting Hong Kong. Team USA competed in their first preliminary match against South Africa on Day Two, losing by three goals 5-2. A battle between England and Australia on the same day resulted in favor of England  3-1. England and South Africa having won their first two matches qualified for the semifinals. On Day Three the remaining teams competed for the final two semifinal positions. Argentina defeated Australia 6-4 to join England and South Africa in the semifinals. Team USA then played Hong Kong to determine the last semifinal spot.
 After the first chukker, Team USA was up by one goal. Hong Kong exhibited strong playing in the second scoring three goals to USA's one. USA was able to tie the game up again in the third 4-4. In the fourth, Hong Kong again scored three unanswered goals to secure the last spot in the semifinals with a final score 7-4.
"​I thought that the team played well. The guys worked very hard for each other. They displayed excellent sportsmanship. Their long hitting and aggressive riding made their matches very entertaining. While we did not win we provided an excellent showing."  – Team USA Coach Joel Baker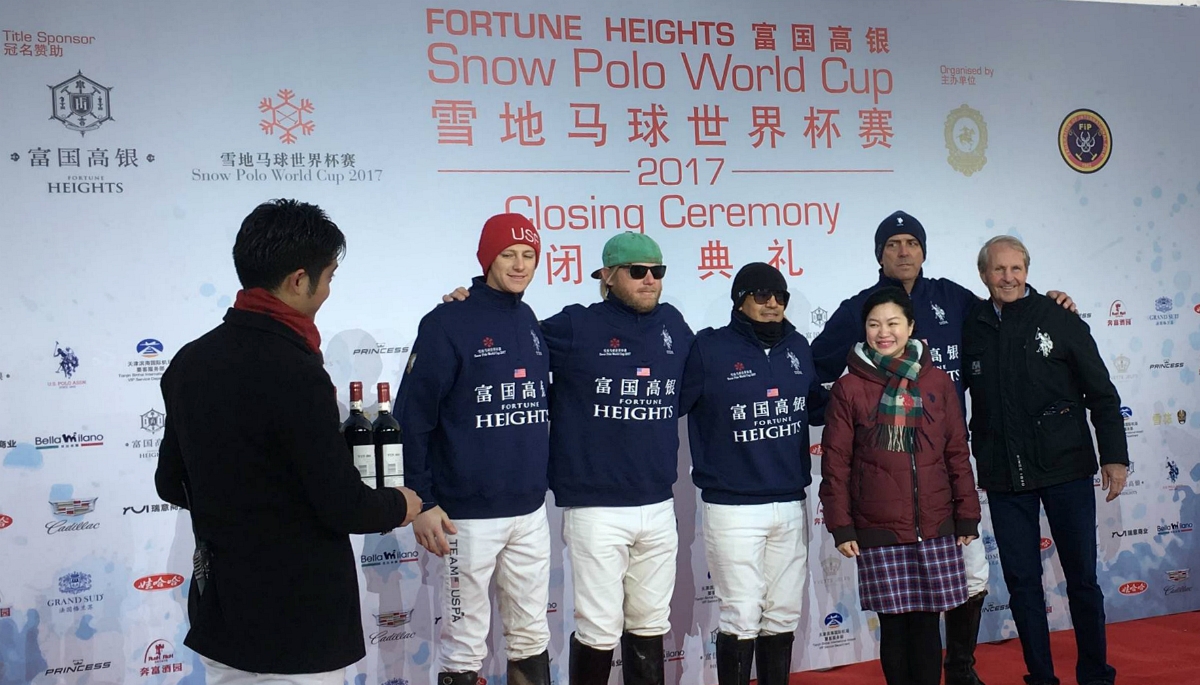 In two very close semifinals matches Hong Kong defeated England 8-7 and Argentina defeated South Africa 6-5. Argentina defeated Hong Kong 6-5 in the final match to capture the 2017 FIP Fortune Heights Snow Polo World Cup.
Read more about the 2017 FIP Fortune heights Snow Polo World Cup at snowpoloworldcup.com
Save